Felipe Conde
More than a luthier
Felipe Conde is one of the most valued luthiers by musicians.
Many years ago, they learned from Domingo Esteso the technique and know- how of the art of building the Spanish guitar. The war and the poverty that Spain was going through at that time complicated the way, but this did not prevent them from continuing the philosophy of work, the essence of detail and care when making guitars.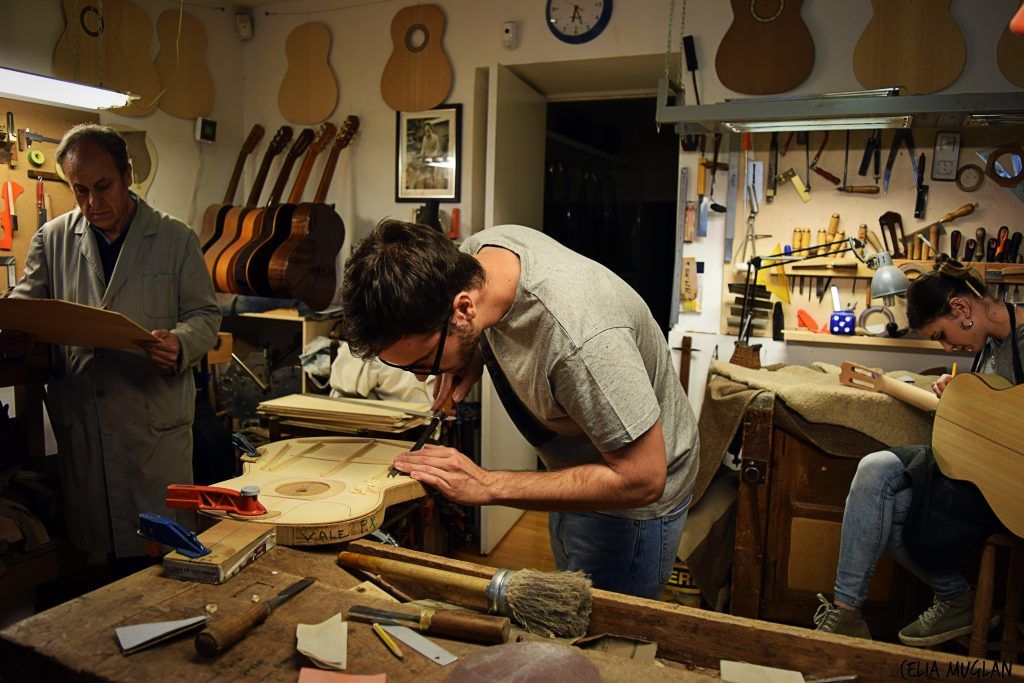 A way of working that they maintain nowadays and that has a direct impact on 
the sound of their guitars.
 Both in the shop and on their website you can find a 
collection of exclusive guitars.
The workshop is always a guarantee. The relationship with the guitars is not stopped, they end up coming back for tuning.
The prestige and recognition of Felipe Conde's guitars is 
International.
The music of his guitars has traveled the world, appearing in universal musical events such as 
Music China, London Craft Week, Musikmesse
 (Frankfurt) or t
he Shanghai Chinese Music Fair,
 among others. As a curiosity, Felipe Conde treated t
he first black flamenco guitar with a crescent
, built before 
1953,
 an authentic work of art that you can find in his workshop.
Paco de Lucía
or 
Tomatito
 are some of the flamencos who put their instrument in the hands of Felipe Conde, so we have no doubt that it is a privileged guitar shop for you and your guitar.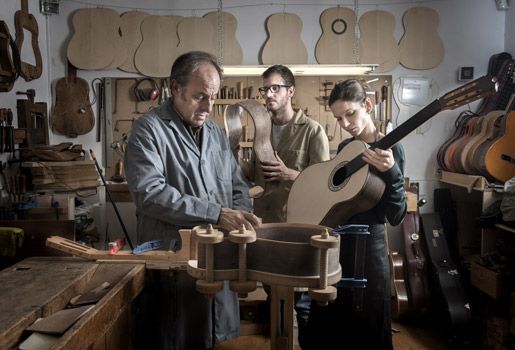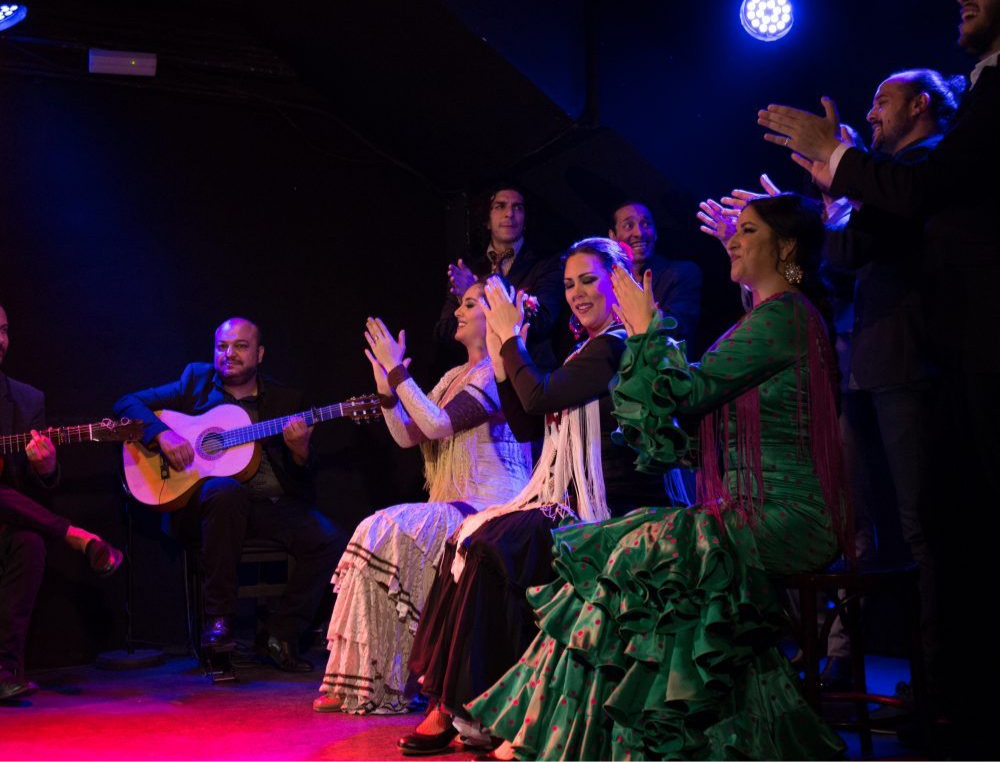 [:en]
The best 6 Flamenco shows in Madrid
Meet with the majesty of flamenco and its contention in the tablaos of the capital of Spain.[:es]
Los mejores 6 espectáculos Flamencos de Madrid
Encuéntrate con la majestuosidad del flamenco y su contención en los tablaos de la capital de España[:]
[:en]See shows in Madrid[:es]Ver espectáculos en Madrid[:]