Tablao Flamenco 1911 (the old Villa Rosa)
Awesome Flamenco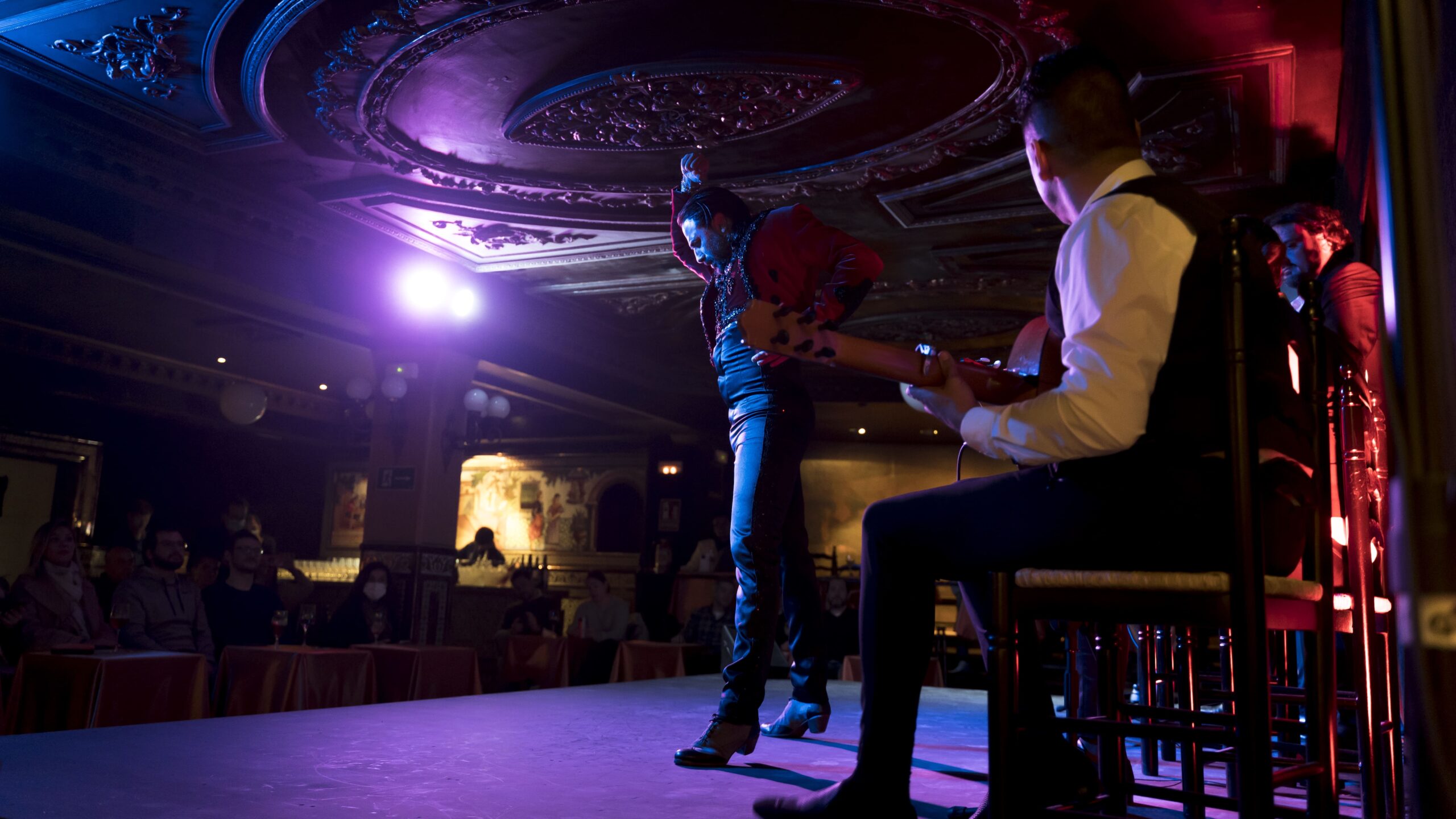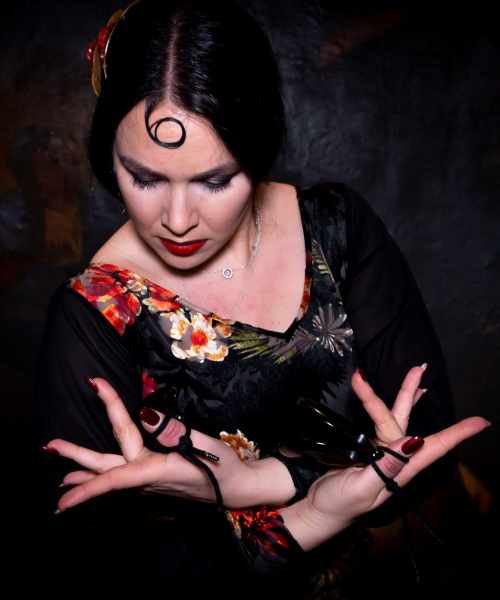 Tablao Flamenco 1911 (the old Villa Rosa)

Awesome Flamenco

| | |
| --- | --- |
| Price | €€€ |
| Popularity | 5/5 |
| Passes | 2 Sessions per day, 7 days per week |
| Centrally located | 0.5 km from the center of Madrid |
| Website | tablaoflamenco1911.com |
THE OLDEST TABLAO AROUND THE WORLD.
This legendary flamenco tablao, founded in 1911, will leave you speechless with the careful decoration: Andalusian murals, wooden arches, polychrome tiles, pointed finishes and impressive columns that dress up the tablao every night to welcome the audience hungry for flamenco. In addition, this building, have served for numerous film productions.
The affection of the people of Madrid.
The people of Madrid have a special affection for this tablao because outside and inside murals and the centenary decoration is almost like a museum. One of the best flamenco experience in an impressive venue around the world. A beauty that cannot be missed.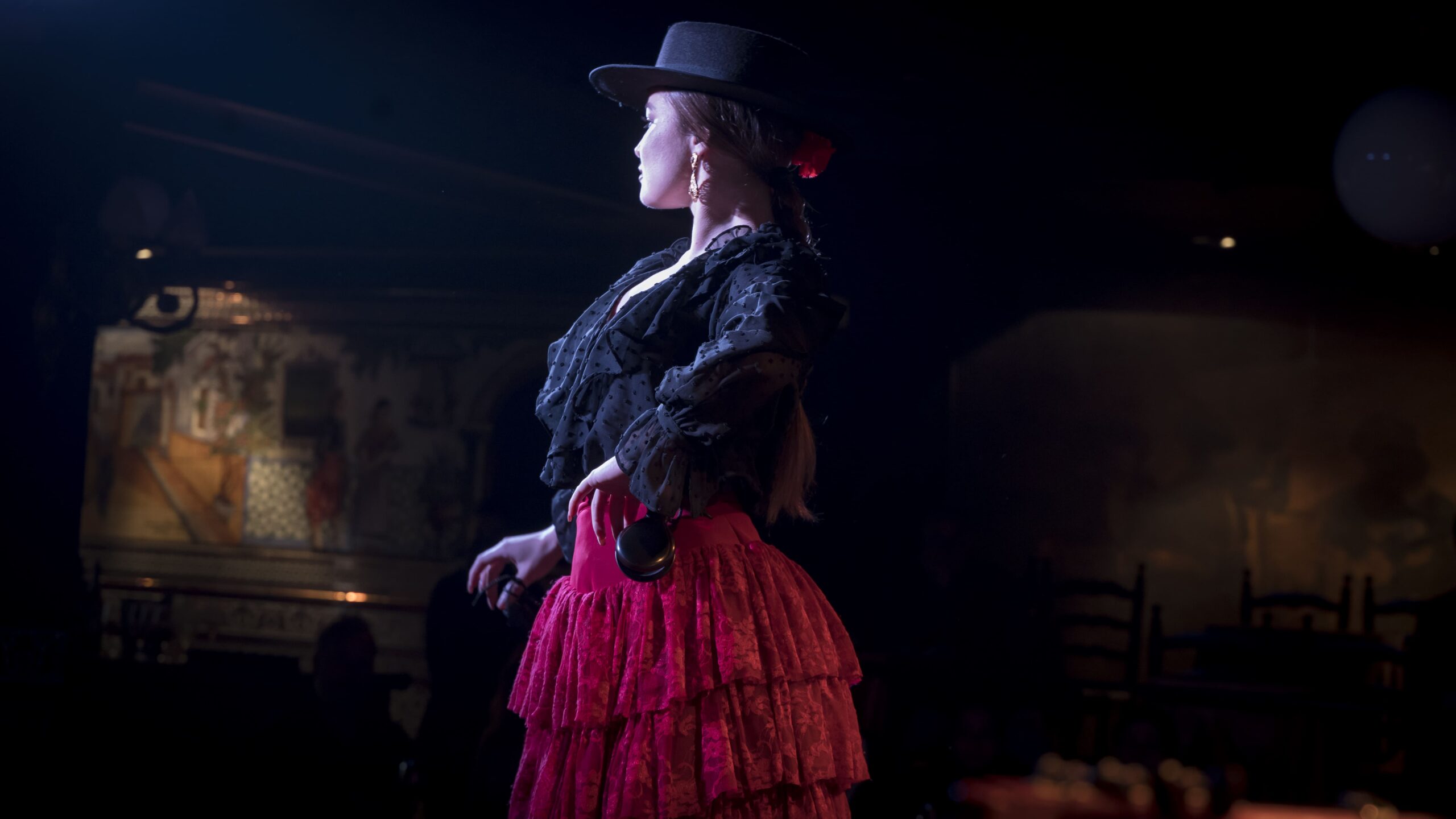 Prices according to proximity to the stage.
It offers daily shows with different prices to enjoy them, which change depending on the proximity to the stage. They range from 39 to 49 euros. Anyway, there is perfect visibility from all seats, due to the fact that the farthest seats are slightly higher than the closest ones. The shows are created by the well known flamenco singer Juañares, with the advice of the artistic ambassador Antonio Canales. Master of masters.
Chosen as a film set.
The emblematic tablao has also been the chosen place by important film directors such as Pedro Almodóvar for the movie 'Tacones Lejanos', Fernando Trueba for 'La Reina de España', Manuel Gómez Pereira for the movie '¿Por qué lo llaman amor cuando quieren decir sexo?' and finally, Emilio Martínez-Lázaro for the blockbuster 'Ocho apellidos catalanes'.
A must for actors, artists and even kings.
As you can see, the tablao Villa-Rosa has become the scene of historic moments and the delight of flamenco fans where you can enjoy a great flamenco show. A wide range of renowned artists have visited this beauty. From Ava Gadner, Frank Sinatra or Ernest Hemingway, to Richard Gere, Karim Benzema and King Alfonso XIII.
A Mudéjar decoration.
An Arabic-Andalusian atmosphere in Madrid's Plaza de Santa Ana where you can enjoy a live Flamenco show. The Madrid night dresses with polka dots at the tablao Villa Rosa in a different show each time composed of great figures of Flamenco carefully selected.
0.5 km from the center of Madrid