Guadalupe moda flamenca
Guadalupe Moda Flamenca is in Seville, on the net… And in Madrid! Relatores Street no 22.
Their offer is very extensive for women's fashion, and as their name suggests they are specialists in flamenco fashion, in their offer we differentiate: Wedding dresses and flamenco gowns.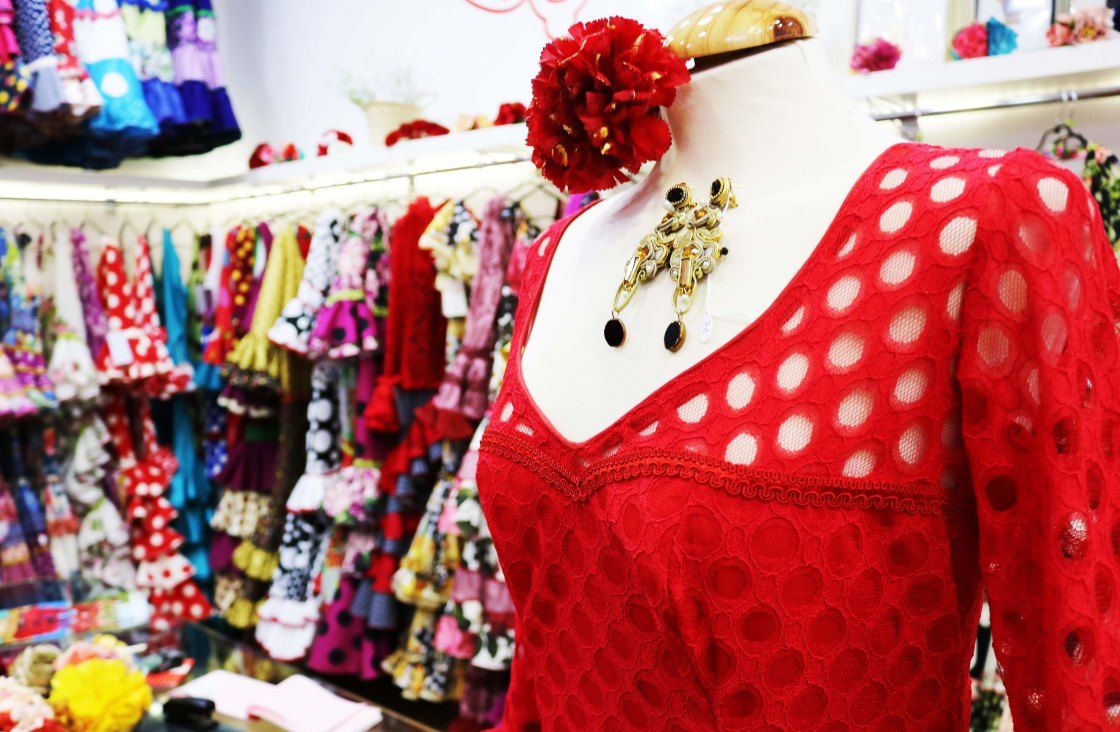 In both sections there is an 
outlet zone
, a low cost option where you can find 
beautiful and exclusive dresses at a very good price.
The 
consulting
 they offer in Guadalupe is excellent, you don't just leave there with a flamenco costume, but with practical advice that 
complements your outfit making the most of it.
It is important to know which hairstyle suits you best according to the cut of your dress, the most appropriate type of footwear, or the mixes of colors that suit your skin best.
In Guadalupe flamenco fashion, they have a saying that is 
Viste tu duende
(Dress your goblin, dress your spirit).
After Seeing your designs, we have no doubt that you will feel 
beautiful and flemish
 after visiting Guadalupe Moda Flamenca.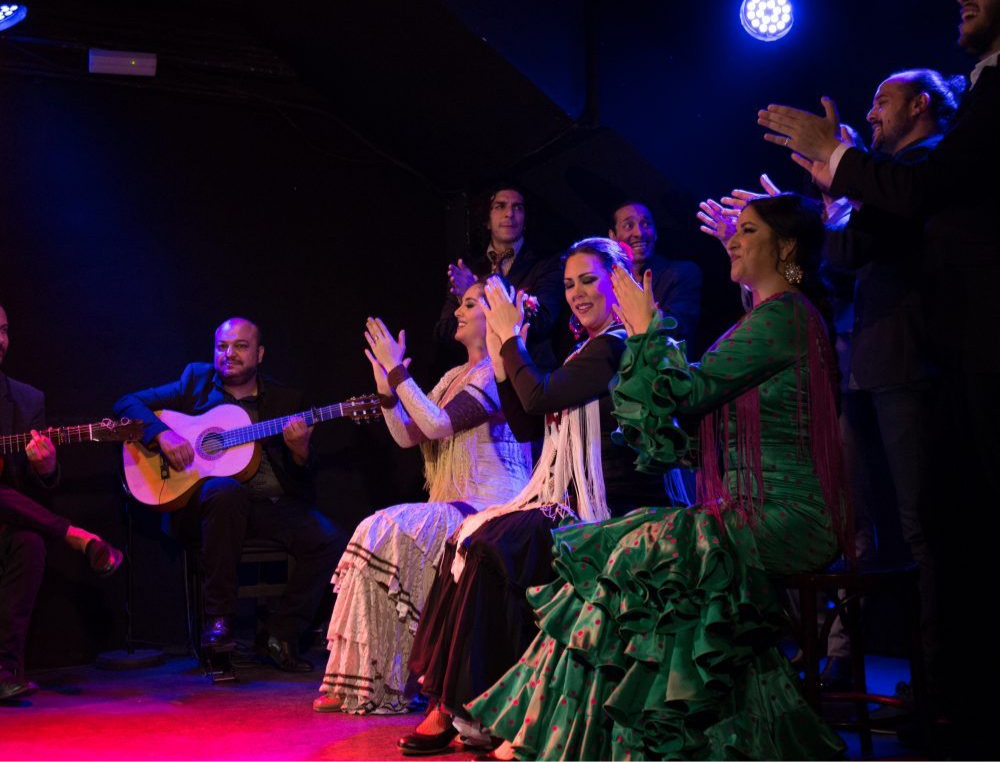 [:en]
The best 6 Flamenco shows in Madrid
Meet with the majesty of flamenco and its contention in the tablaos of the capital of Spain.[:es]
Los mejores 6 espectáculos Flamencos de Madrid
Encuéntrate con la majestuosidad del flamenco y su contención en los tablaos de la capital de España[:]
[:en]See shows in Madrid[:es]Ver espectáculos en Madrid[:]