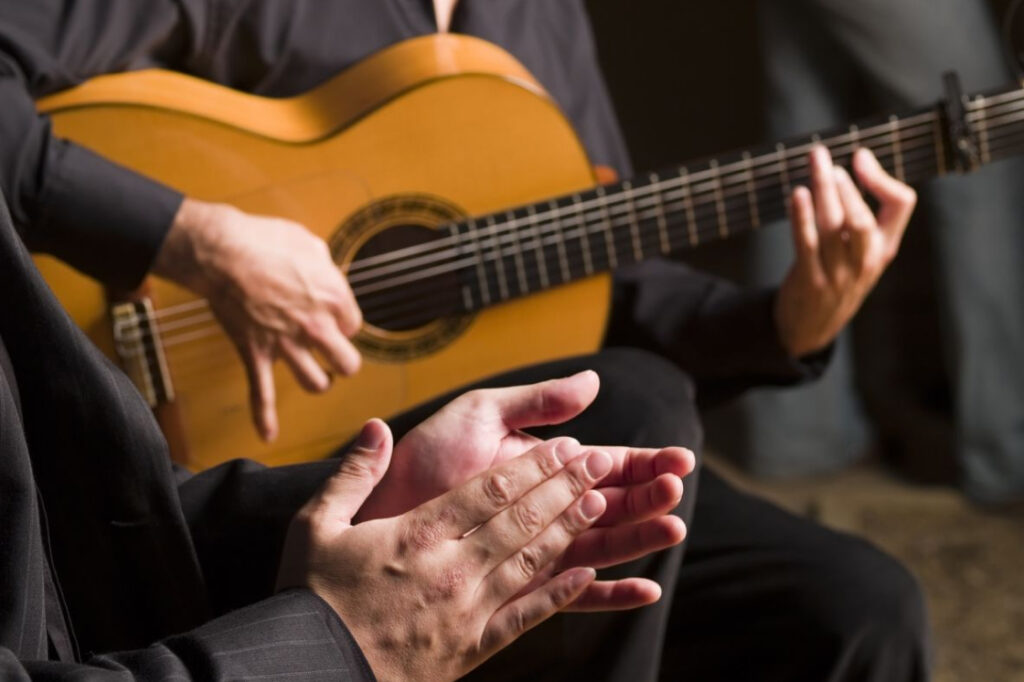 The final fusion of Flamenco and the Flamenco guitar is in the 20th century, from it comes the structure of the different flamenco palos: Soleás, Alegrías, Seguriyas… Flamenco becomes a spectacle
The classical guitar and the flamenco guitar are different instruments
First of all, the size is different. The Flamenco Guitar is slightly smaller than the classical one, and its sides are obviously also smaller. Flamenco guitars say that it is the ideal size to hold the guitar, so that the fingers acquire the ability to extend until they merge with the six strings.
The material with which it is made is also different. The flamenco guitar is usually made of cypress and spruce, while the classic has a more variety in terms of woods used, although the most common are cedar and palo santo.
Another difference, hardly perceptible to the eye, but decisive to the sound is the placement of the harmonic bars designed to perform flamenco techniques such as rasgueo, the movement that makes the cover vibrate and return to the repose position in very short time intervals.
And the fact beacuse flamenco guitar is different from classical guitar is due to the use of specific techniques: the picado, the flamenco tremolo or the arpeguios, for example. The sound of the flamenco guitar has less sonority than the classical guitar, at the same time it has a higher level of percussion.
The Guitar has offered me the ability to express myself with the rest of the world without using the word.
— Paco de Lucía
These small differences between the classical and the flamenco guitar, draw the line that divides one sound from another. They are so subtle that usually the places where we can buy or repair a guitar work the two styles, classical and flamenco.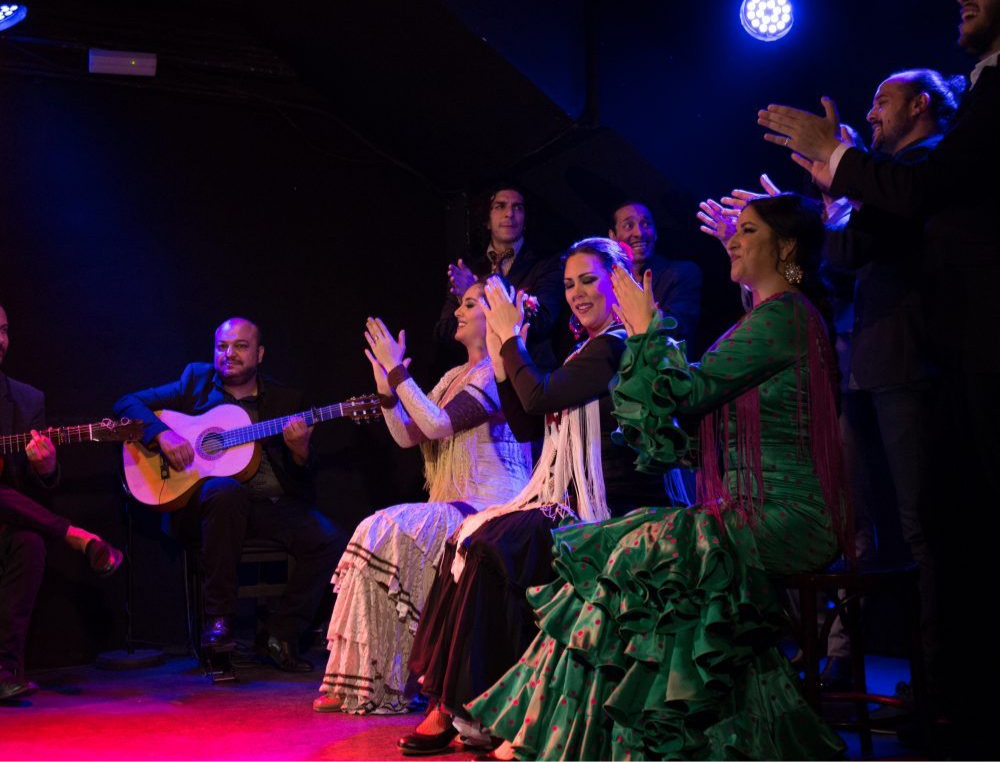 [:en]
The best 6 Flamenco shows in Madrid
Meet with the majesty of flamenco and its contention in the tablaos of the capital of Spain.[:es]
Los mejores 6 espectáculos Flamencos de Madrid
Encuéntrate con la majestuosidad del flamenco y su contención en los tablaos de la capital de España[:]
[:en]See shows in Madrid[:es]Ver espectáculos en Madrid[:]