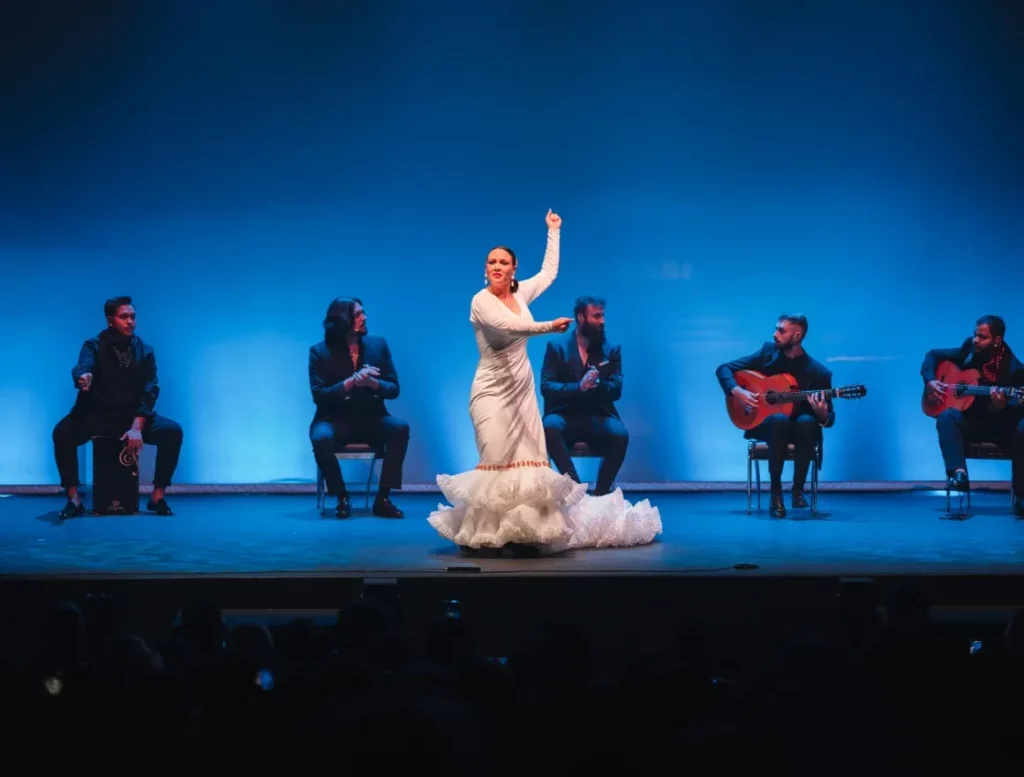 The tour of the Royal Theater with Paula Rodríguez
Royal Opera of Madrid – Authentic Flamenco – Paula Rodríguez
An original performance by the Royal Opera of Madrid, the most important performing arts institution in Spain, begins. Authentic Flamenco is the reason it was named the best opera company in the world at the 2019 International Opera Awards. It's a lively and powerful performance filled with emotion. The tour kicks off in Singapore and covers countries such as South Korea, Japan, New Zealand, Australia, United Arab Emirates, and Saudi Arabia.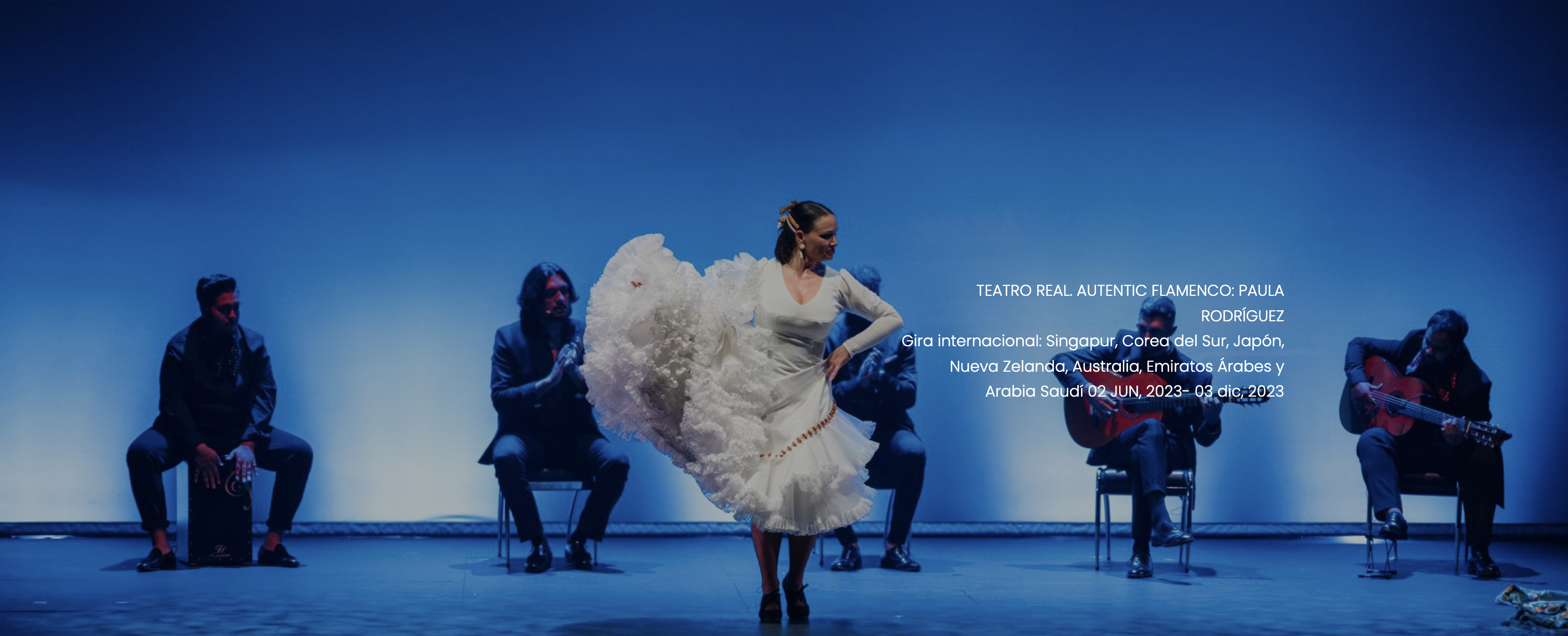 Paula Rodríguez Lázaro, hailing from Santander, took her first steps in dance at the renowned Authorized Dance Center Armengou at the age of four. During her teenage years, she specialized in classical and contemporary dance under the guidance of Gema de Beraza, also exploring Spanish dance with Carmen Armengou and flamenco with Paz Díaz.
In search of further artistic development, she moved to Madrid in 2007 to complete her training at the Amor de Dios Center for Spanish Dance and Flamenco, where she received instruction from distinguished masters such as La Truco, María Juncal, Alfonso Losa, and Pepa Molina. She also had the opportunity to receive exclusive training from the renowned maestra Merche Esmeralda.
In 2011, Paula continued her educational journey in Seville, taking classes with renowned artists like Juana Amaya, Andrés Peña, and Ramón Martínez. Throughout her career, she has also participated in courses led by notable figures in flamenco, such as Mercedes Ruiz in Jerez de la Frontera in 2009, Rocío Molina in Barcelona in 2010, and Eva Yerbabuena in Barcelona in 2013.
Since 2015, Paula has served as a stable bailaora in the artistic ensemble of the prestigious tablao "Cardamomo" in Madrid, sharing the stage with renowned figures like Farruquito and Antonio Canales. She has also worked in other well-known tablaos in Madrid, including "La Taberna de Mister Pinckleton," "La estación de los Porches," and "Casapatas," among others.
In recognition of her talent, Paula Rodríguez Lázaro was honored with the prestigious "El desplante" award for female dance at the International Cante de Las Minas Festival in 2021. In addition to her artistic work, she has devoted time to teaching, offering classes at academies in various provinces and occasionally conducting master courses.
The accomplished bailaora is accompanied by the bailaor José Escarpín and the cantaor José del Calli.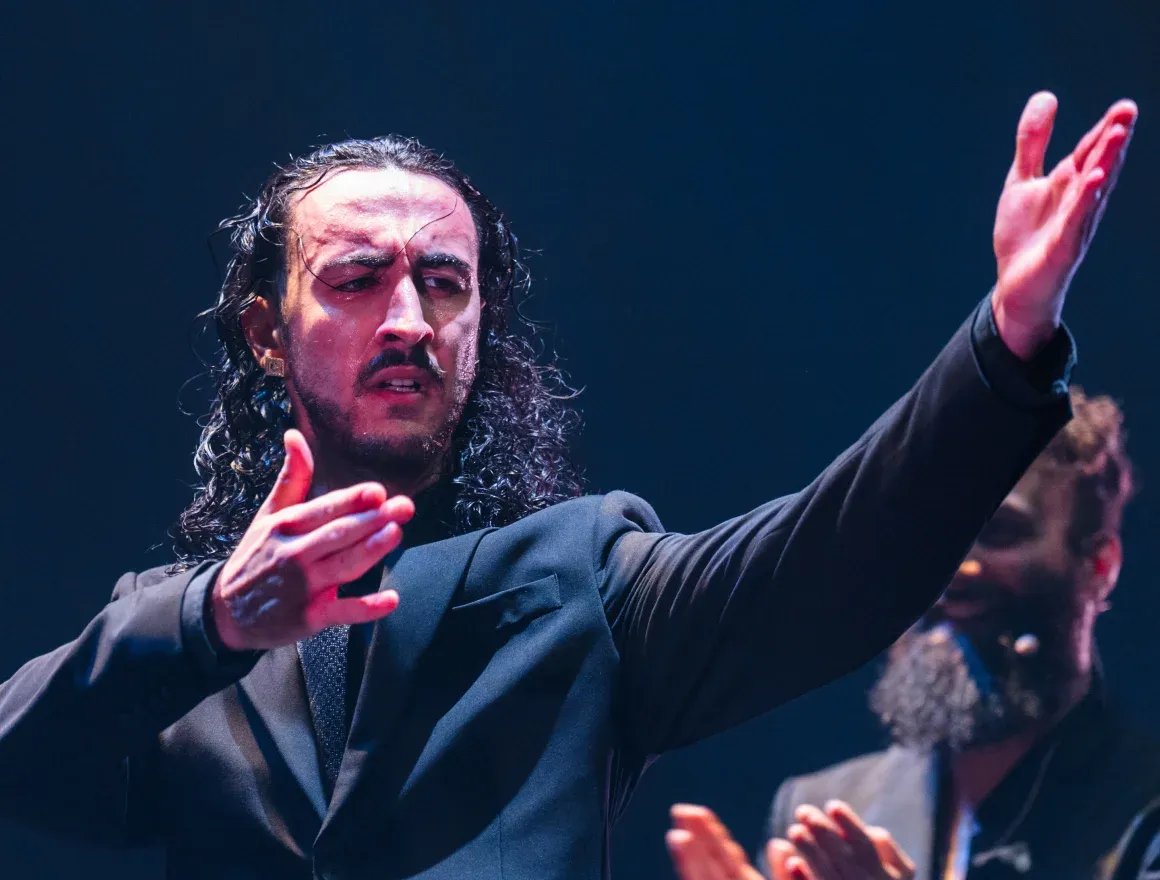 Jose Escarpín is a flamenco dancer from Murcia, who won the "Guinness World Record" in 2010 for his footwork and the "Melón De Oro" award at the "Lo Ferro" Festival, making him the only dancer in the world to receive such a distinction.
Jose del Callí is a singer from Córdoba, who at the age of 23 won the first prize in the "Young Flamenco Artists of the Province of Córdoba" competition in 2014. He later received the award for Group 'A' in 'tonás, seguiriyas, livianas y serranas' at the "Cante de las Minas" Festival in 2022. Jose delivers a pure singing style and is considered one of the young promising flamenco artists of today.
These artists can be found at the end of the tour at Cardamomo Flamenco, a tablao located in the heart of the Las Letras neighborhood in Madrid.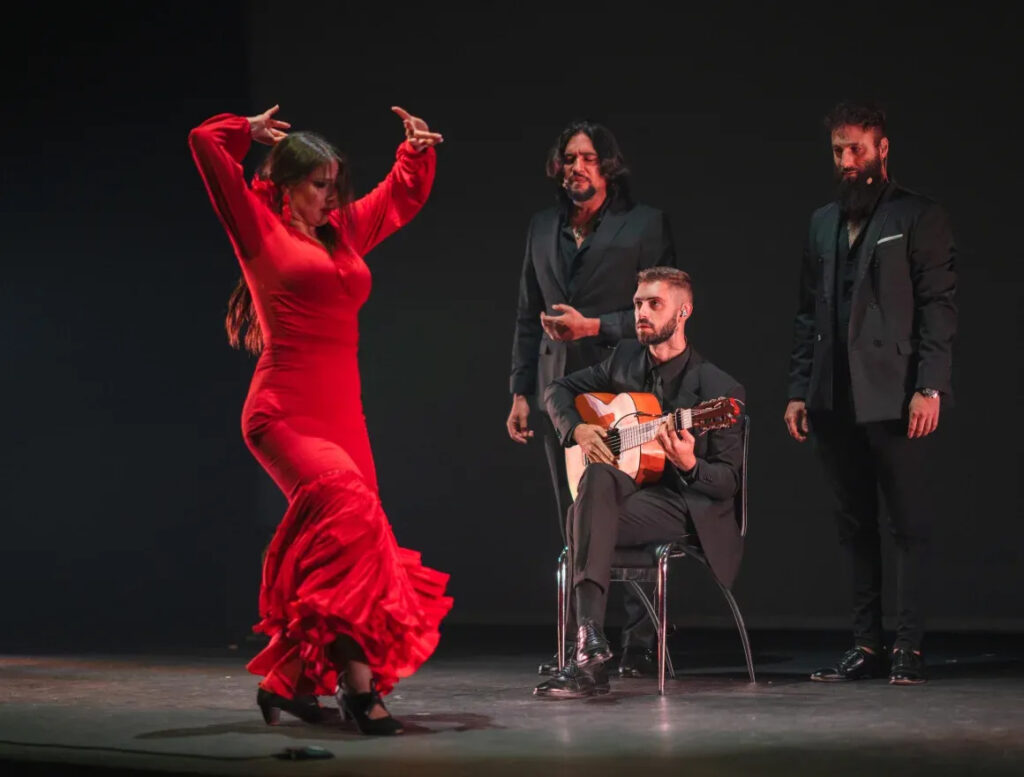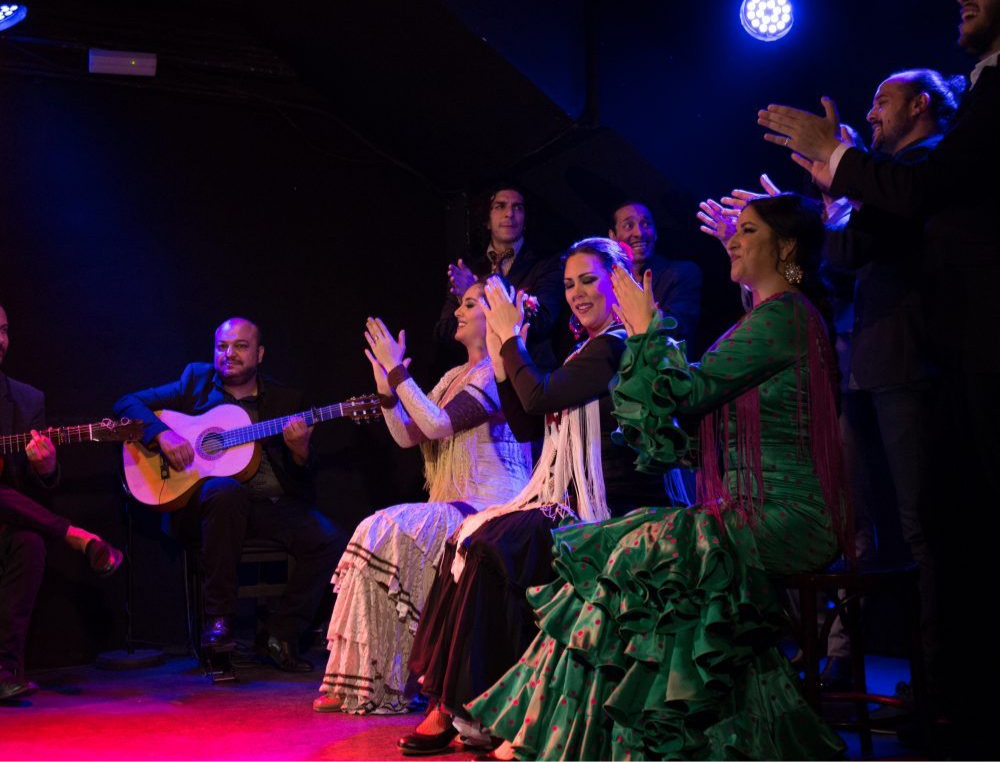 [:en]
The best 6 Flamenco shows in Madrid
Meet with the majesty of flamenco and its contention in the tablaos of the capital of Spain.[:es]
Los mejores 6 espectáculos Flamencos de Madrid
Encuéntrate con la majestuosidad del flamenco y su contención en los tablaos de la capital de España[:]
[:en]See shows in Madrid[:es]Ver espectáculos en Madrid[:]